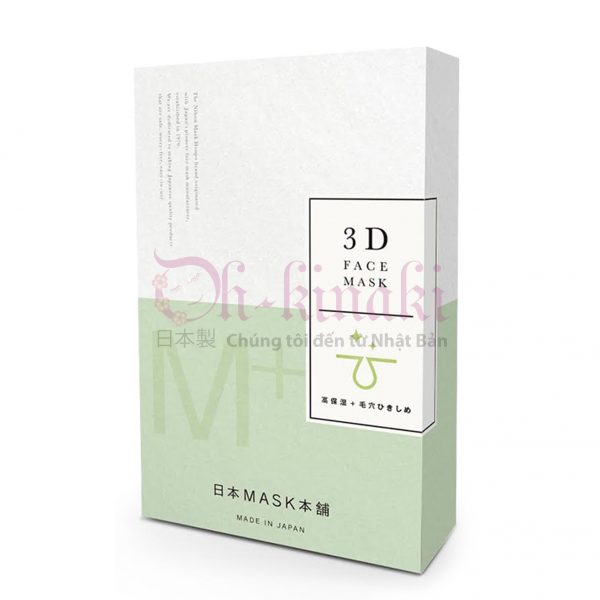 3D Face Mask – Deeply moisturizing and pore-tightening
Patent of inventation in Japan
Special care for minimizing the appearance of pores.
Light beauty essence with astringent Japanese Rose fruit extract, Artichoke leaf extract, Orange peel oil, Grapefruit peel oil, Luffa fruit/leaf/stem extract, Cucumber fruit extract… approaches to skin with pores. Blots excess oil off the skin and removes rough edges and gives a refreshing feel with Citrus based aroma.
Super-adhesive effect of the 3D-shaped sheet conditions the skin smoothly to make it poreless.
Recommended for sensitive skin.
Made in Japan.
Mô tả sản phẩm
Japan quality:
Tested for use on sensitive skin.
Passed allergy and irritation tests.
Fragrance free/ Colorant free/ Alcohol free/ Paraben free.
Beauty essence 30ml/sheet, the remaining essence can be used to care for neck and body skin.
Use manual:
Use after skin has been cleaned.
Take the mask out of the bag, adjust the mask to cover the entire face.
Remove after 15 minutes.
Then wash your face or leave the essence and skin care as usual.
Preserve:
Cool place, avoid of direct light.
5 sheets/box