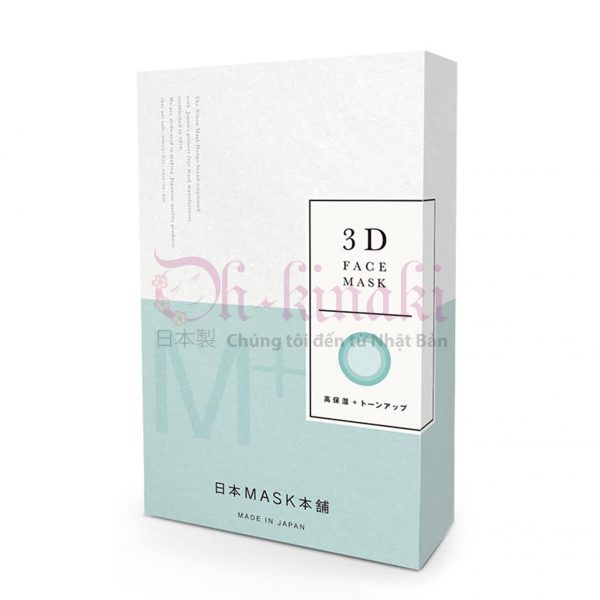 3D Face Mask – Deeply moisturizing and toning up
Patent of inventation in Japan
Special care for lustrous and luminous skin.
Concentrated beauty essence with plant-derived skincare ingredients Arbutin, Daisy flower extract, Paeonia Albiflora root extract, Eriobotrya Japonica leaf extract, Aloe Vera leaf extract, Pueraria Thunbergiana root extract, Bilberry leaf extract, Luffa fruit/leaf/stem extract, Cucumber fruit extract… completely penetrates the stratum corneum of the dull skin.
Super-adhesive effect of the 3D-shaped sheet gives luster and translucency to the skin.
Recommended for sensitive skin.
Made in Japan.
Mô tả sản phẩm
Japan quality:
Tested for use on sensitive skin.
Passed allergy and irritation tests.
Fragrance free/ Colorant free/ Alcohol free/ Paraben free.
Beauty essence 30ml/sheet, the remaining essence can be used to care for neck and body skin.
Use manual:
Use after skin has been cleaned.
Take the mask out of the bag, adjust the mask to cover the entire face.
Remove after 15 minutes.
Then wash your face or leave the essence and skin care as usual.
Preserve:
Cool place, avoid of direct light.
5 sheets/box