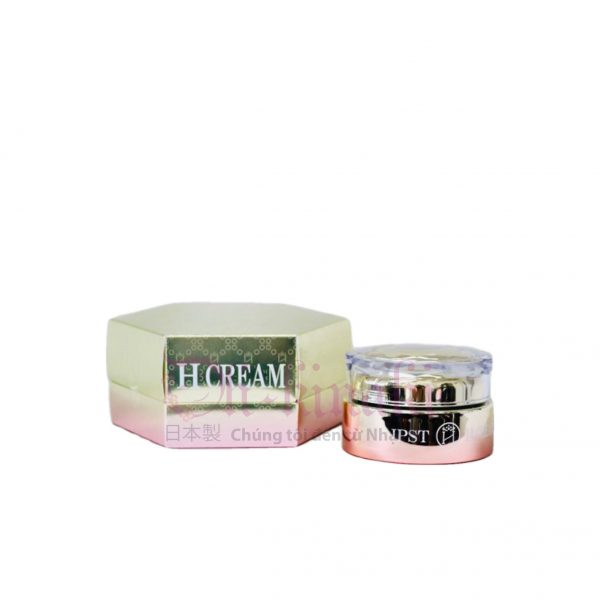 IPST H Cream – Special care for melasma and aging skin.
Researched and developed by Hokkaido University.
⚜️ Contains more than 150 types of growth factors, promoting the regeneration of Collagen, Elastin, Hyaluronic acid. Restructure skin cells, especially effective in rapidly improving sagging, aging, melasma and severely damaged skin.
⚜️ Stem cells extracted from rare Swiss apples managed by the plant protection organization combined with ultra-fine Nano Gold, ultra-fine Nano Platinum and pure Placenta extract to help bring back firm skin, moist and bright healthy color.
Made in Japan.
Mô tả sản phẩm
User manual:
Use the included spoon to take an appropriate amount of cream and apply evenly to the face and neck, gently massage to absorb the nutrients into the skin.
After that, it can be applied more in areas of melasma, wrinkles and damaged skin to increase effectiveness.
Preserve:
Cool place, avoid of direct light.
Net weight: 30g