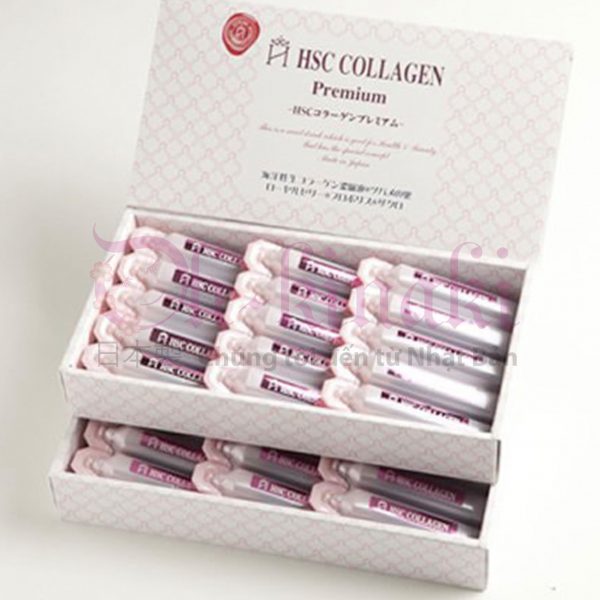 HSC Collagen Premium 10,000mg
Combined with Tottori University, Japan – The best Collagen on the market is made from carefully selected high quality ingredients.
Balance health, improve skin impressively.
⚜️ HSC Collagen frees you from symptoms like:
Fatigue, joint and muscle pain. Insomnia, not sleeping well, hangover, heartburn.
Dry skin, easily irritated, sagging and many wrinkles. Nails are brittle, hair loss is no longer smooth.
⚜️ With 6 premium ingredients in 1 collagen tube: 10,000mg Hydrolyzed Collagen from Red Seabream, Swallow's Nest is treated with Enzyme, Royal Jelly, Concentrated Pomegranate extract and Vitamin C, it also contains 46 Vitamins, Minerals and Amino acids.
⚜️ Different from all types of Collagen, with the vacuum method right after preparation, it does not contain additives and preservatives that will immediately penetrate into the body to bring immediate effects on health and long-term beauty.
Made in Japan.
Mô tả sản phẩm
User manual:
Every day 1 tube in the morning right after waking up or whenever you feel tired.
Sweet taste like a juice. If you are feeling tired, out of balance or have trouble sleeping, it will feel a little sour and sweet.
Preserve:
Avoid of direct light, store in a cool and dark place.